Case Study: Brainkey
Get personalized brain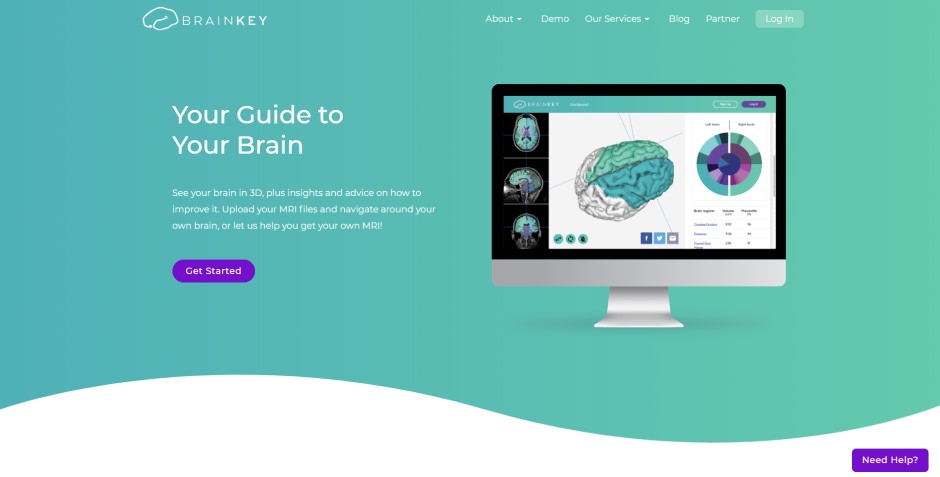 BrainKey is an unique platform in the health industry, an alumni of Y Combinator. They have a brilliant science and AI team.
They had a great vision and knowledge but they lacked some technical abilities to bring it to life.
One part of that challenge was building a 3D model of the brain. Anyone with an MRI scan could come in and almost immediately see a fully interactive rich 3D representation of their brain and its different parts.
We helped them build an advance version which could be used in any modern browser supporting WebGL.
Another challenge was that MRI images are large and processing them is requires a lot of resources. The BrainKey team has developed some cutting edge brain AI analysis. However, scaling those analysis was hitting some bottlenecks.
We helped them to build a platform that could scale almost without limits, based on Kubernetes and Google Cloud. This platform can run complex multi-step AI analysis to as many brains as required, simultaneously, and it is easily configurable.